Announcing my Online 4 Week Masterclass!
Pain-Free & Strong 2.0
This program IS the solution that you have been looking for.
4 Modules, held in an ONLINE forum setting, covering the most critical components to living YOUR Pain-Free & Strong life!
Living in chronic pain and feeling weak, frail, overweight and/or exhausted all the time is no way to live. I've been there, it sucks and you don't know where to start. It can all feel incredibly overwhelming.
Does this sound like you? Read on.
Having grown up a VERY sick child, spending my life in and out of doctors offices and living with autoimmune disease and chronic pain myself, I totally get it. In fact, when patients tell me that they don't like doctors, I tell them I don't really either. I've not found the traditional medical model to offer much in the way of getting out of pain and staying that way.
I've spent the past decade in clinical practice helping thousands of patients just like you.
My entire medical career has been focused on pain. Getting out of pain is still so much more than a series of injections, regardless of what is in the syringe. Having treatment done TO you vs. you doing the work to get out of pain are two very different things.
Personally, getting my diet dialed in was only half the battle. Even with a pristine diet, after my mentor died I found myself skinny, depressed, burned out and wanting to quit medicine. And then I found strength training. I started feeling so damn good that I dove deep into the science and literature surrounding strength and conditioning and muscle as medicine. Turns out, muscle IS medicine.

The version you see of me now, in 2018, is literally the Tyna 2.0. I've rebuilt my own health and my own body from the ground up and I've helped countless others do the same.
I can teach you too.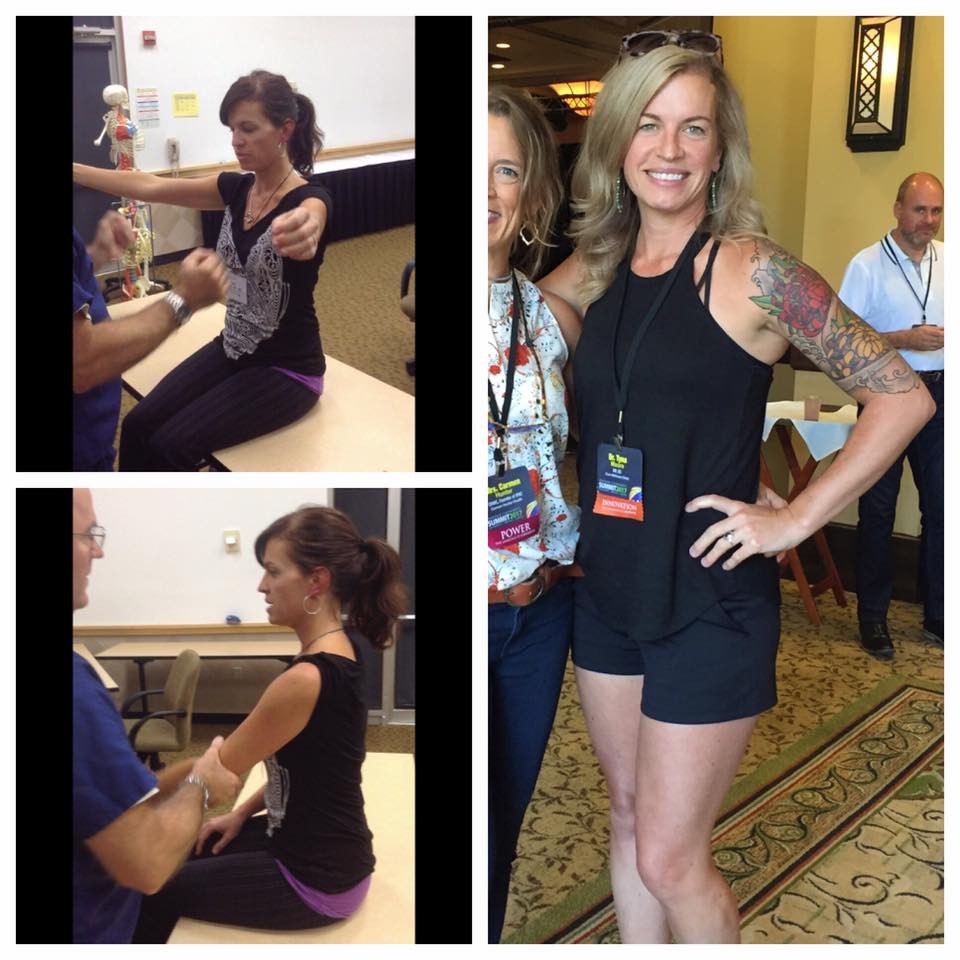 You've gotten to know my style and you either dig it, or you do not. All good by me, I'm just here to tell the truth in the only way I know how.

You've read my book, Pain-Free & Strong, and you've been watching my videos in the private Facebook Group and online. I've taught you the WHAT and WHY, and now I'm going to teach you the HOW.

We have ALL have been lied to for way too long. The modern medical model has little to offer when it comes to pain and life-altering arthritis.
You only live once and pain sucks. Take back your body. Join me for this 4 week event!